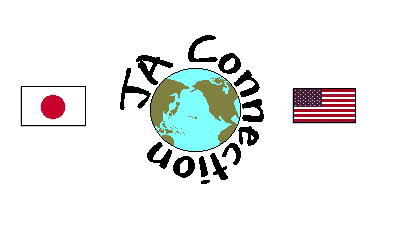 Japanese Language and Cultural Information
---
JA Connection is back online after nearly 3 years.
Sorry for the long hiatus but the site is back, now on its own domain.
No more ISP problems, I hope.
What is JA Connection?
JA Connection stands for Japan-America Connection.
The goal of this site is to provide information related to Japan and the Japanese language for those persons interested in learning about its language, culture, customs, and local events in the San Francisco, California area.
The primary focus of this site is to teach interested persons how to speak and read the Japanese language. To get the full benefit of the language pages, there are some system requirements .
Contained within this site is:
Best experienced with

Click here to start.
Be sure to also visit...

---
Last Modified:
© 1996-2007 JA Connection