Welcome to Four Leaf Clothing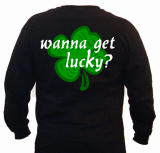 We are new to the scene and have some funniest T-shirts out there! You will find a variety of Irish themed T-shirts from traditional phrases to raunchy as well as some cool Pirate themed shirts that are sure to make you laugh.
FLC is kicking off our sales effort at the Body Art Expo at the Cow Palace in Daly City on August 26th through 28th. Come and visit us at the Guru Tattoo Booth. We will have a couple of our favorite pirate shirts on sale.
We will soon be taking advanced orders for all of our other shirts. So check us out and then place your order right now so you can be one of the first to wear FLC on your block. Don't wait, place an order today!
What's New
We have some new designs for the girls. The designs below are available on spaghetti string tops with the images screened across the bustline. They are very cute, just as you will be when you are sporting your FLC on the dance floor or out about town. After all, spring and summer is right around the corner ladies so get yours today!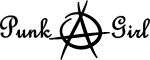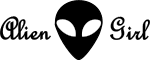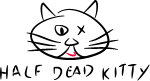 Get Your FLC On!!!
If you have a cool band (we don't care where you are located) we want to hear from you. You can get a free band listing on BEATCITY and if we like you enough we might even put together a clothing sponsorship deal. See our Sponsorship page for more information.